Continuing from our previous article about the multitude of genres that esports has to offer, we present a few more. If you thought that esports had only four genres to offer, you were wrong. There are three more genres that we haven't covered: Digital Collectible Card games, Real-Time Strategy (RTS) games, and Sports Simulation games. All of them are wildly different from each other, with their own loyal fanbases, and we're going to jump into an overview for each of them in turn.
Digital Collectible Card Games
Card games as a form of competition have existed long before video games even existed, so it's really no surprise that they have made their way into the digital world. Card games have carved a strong niche in the esports world with titles like Hearthstone and Magic: The Gathering. This genre is certainly very different from the other genres that have been covered, but they are no less popular. The mainstay of card games is that they don't require a beefy PC to run, just some basic configurations, and a great deal of patience and knowledge. Just like card games played with actual playing cards, Digital Collectible Card games scratch that itch for players to create and customize a deck of their own. That sort of customization leads to a variety of different styles and methods of playing, creating varied and exciting gameplay all due to the personalities of players.
Hearthstone has been this genre's champion for years now, pumping out expansion after expansion since its release for Microsoft Windows and Apple Mac systems in March 2014. Since then, they've made their way to the iPhone and Android and its esports competition has flourished. The Hearthstone Championship Tour final was held in Taipei, with a staggering $4 million prize pool. Hearthstone also continues to be a stalwart on Twitch.tv, regularly garnering tens of thousands of viewers. Excellent graphics and a healthy dose of randomness have done wonders for Hearthstone, and it maintains dominance in the Collectible Card Game genre.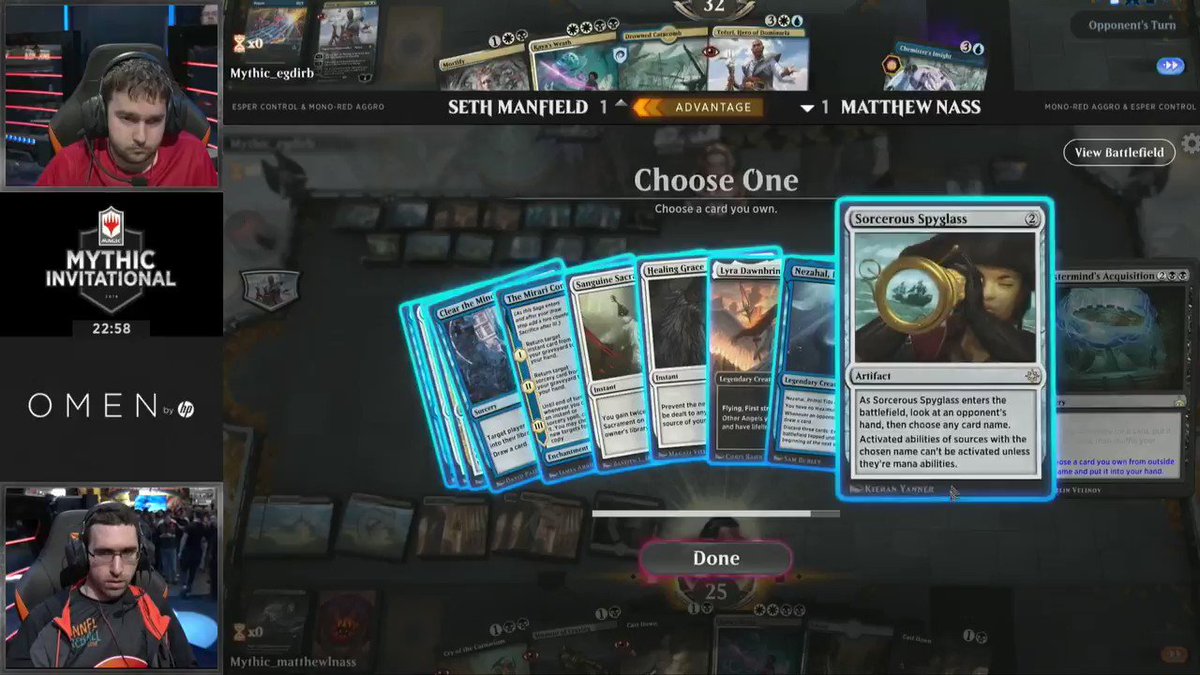 Not to be outdone, there is Magic: The Gathering Arena. What Magic has over Hearthstone is the history. Magic had been a card game for decades, and only recently made its way online. Developers Wizards of the Coast have pledged their dedication to esports, unveiling the "Mythic Invitational" with a prize pool of $1 million, and an esports pool with a prize pool of $10 million. Magic has had a dedicated fanbase for many years, and that fanbase maintains its loyalty online or offline.
Real-Time Strategy Games
Here we come to the old king of esports. There aren't many titles in this genre anymore, but a few years ago, RTS games were the main esports draw. The two most popular RTS titles by far were StarCraft II and World of Warcraft III. Both of these games were one of the few original esports titles, and Starcraft II in particular was one of the biggest esports titles ever. The precursor to MOBA's, RTS games play out like long protracted battles, with the players as generals commanding their armies against each other. As a result, micromanagement combined with smart tactics wins the day. Needless to say, it was inevitable that RTS games were the first esports genre to take off.
The StarCraft series was the esport for many years, running across the world but most popular in South Korea. When Blizzard studios developed StarCraft II, the title dominated esports, quickly becoming the main feature for esports tournaments around the world. StarCraft II reached its peak mid 2011-2012, as Blizzard announced and organized the World Championship Series. StarCraft II beat the original and became the most viewed, played, and sponsored esport ever, with millions watching the worlds best fight it out online. While it has since declined over time, but has recently gained resurgence, with the 2018 GSL vs. The world tournament having the first ever non-Korean victor. The original Starcraft was also remastered in 2017, paving the way for the Korea StarCraft League (KSL), which continues to operate today.
It is true that RTS games have since fallen off their throne, but who knows? Maybe another developer will jump into the spotlight, and once again take their place as the king of esports.
Sports Simulation Games
Last, but certainly not least are the sports simulation games. A relatively new addition to esports, many people found these games strange to be played competitively, as they were simulations of actual sports. However, the talent that the professionals exhibit in their respective competitions are no less worthy than their real-world counterparts. Most of these games model themselves closely to the sport, either allowing players to take control of singular players or an entire team. What allows for these games to be esports however is the relative difficulty in controlling characters to do what you want them to do, and the difficulty of playing against another player, similarly to actually playing the sports yourself. Games like FIFA, Madden, NBA 2K and the insanely exciting Rocket League are a few examples of sports games.
The NBA 2K series was so popular with players and audiences alike that the National Basketball Association announced a joint venture with 2K games to make the esports league, complete with 21 teams and more to come. It's almost completely similar to the actual NBA season, but with the players being played virtually instead of in the real world. With more than 1 million followers on social media platforms since 2018, the 2K league is here to stay.
Rocket League is not a simulation of a real life sport, but it doesn't exactly fit in any other genre of game, and it is partly based off of football, so we're going to include this here. Developers Psyonix had seen the popularity of Rocket League and announced the Rocket League Championship Series in 2016, which has continued till this day. Hosted biannually, Rocket League boasts strong viewership across all social media platforms, and like many other games regularly hosts thousands of viewers on twitch. It's certainly a unique esports game, with nothing else like it.
These are a few of the esports genres that you might look into when diving into esports. There's certainly a few more in the industry, but these are most of the popular genres out there. Hopefully you can take this information and use it as you further foray into video games and the esports sphere.
This article first appeared on SimplePixel on 13 June, 2019.